How It Works For Gig Worker
Explore the job categories listed and select the type of gig you want to pursue.
Apply for the job that interests you and provide some information about yourself.
Participate in an online interview and screening process. After being chosen, you will be trained for the job.
Sign the offer letter. You can then begin working on the assigned gigs and be paid for your efforts.
Why do
8000+

gig workers trust us?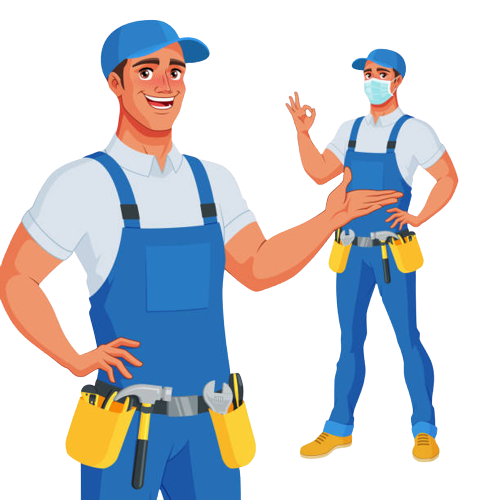 Flexible work schedule
 Bigfix is more than just a 9-to-5 job. You choose your working environment and hours.
No past experience required
Have you never worked before? That is fine with us. Most jobs allow you to learn on the job with the help of experienced mentors.
Quick and Timely Payments
We make certain that you are paid on time and in full transparency upon successful completion of your gigs.
Certified experience for your career
Develop a diverse skill set by working on various projects for the world's leading companies. You will also be certified by corresponding sector skill councils.
Bigfix for OEMs and other Companies.
Bigfix manages the entire lifecycle of aftermarket activities such as installation, repairs, refurbishment, maintenance, insurance fulfilment, warehouse audits, and trade-ins for a wide range of product categories such as lifestyle products, telecom equipment, medical equipment, and electric mobility.
B2B2C orders are fulfilled by our digitally transformed service partners and gig workers.
Bigfix direct to home service.
Bigfix is intended to provide consumers with seamless post-purchase experiences through the use of simple digital interfaces, including apps that provide the convenience of in-home service.
Customers can create a repository of all available devices and, when necessary, use brand warranties, insurance claims, and general repairs.
Our fleet of gig workers is ready to assist whenever it is needed.
Broadbrand Technician
In-store Promoter
ICT Technician
Hanset Repair Technician
Laptop Repair Technician
Computer Service Engineer
Computer Network Engineer
Television Repair Technician
Washing Machine Technician
Dishwasher Technician
Air Conditioner Technician
Refrigrator Technician
RO Water Technician
Electric Chimney Technician
Microwave oven Technician
Hand Soldering Technician
EV Charger Installation Technician
Electric Vehicle Engineer
EV Mechanic
Distributor Sales Representative
Drive Test Engineer
Fault Maintenance Engineer
Field Sales Executive
Infrastructure Engineer
Installation Engineer L2 & L3
Telecom Network Engineer
5G Telecom Technician
Wireless Technician
Tower Technician
Optical Fiber Technician
Network Management Engineer
Line Assembler
Transmission Engineer
RF Site Surveyor